Do you know that Stainless Steel Love Sculpture?
Lately, this Stainless Steel Love Sculpture is very popular. The original author of the stainless steel sculpture is Robert Indiana, an American pop artist. This stainless steel love sculpture is one of his classic creations and this sculpture was loved by many people when it was first created. The stainless steel love sculpture pictured below was made by our factory master and it is highly restored even to 98% or more. We use high quality 304# stainless steel material for this sculpture and it goes through a high polishing process. Therefore, its quality is up to the test.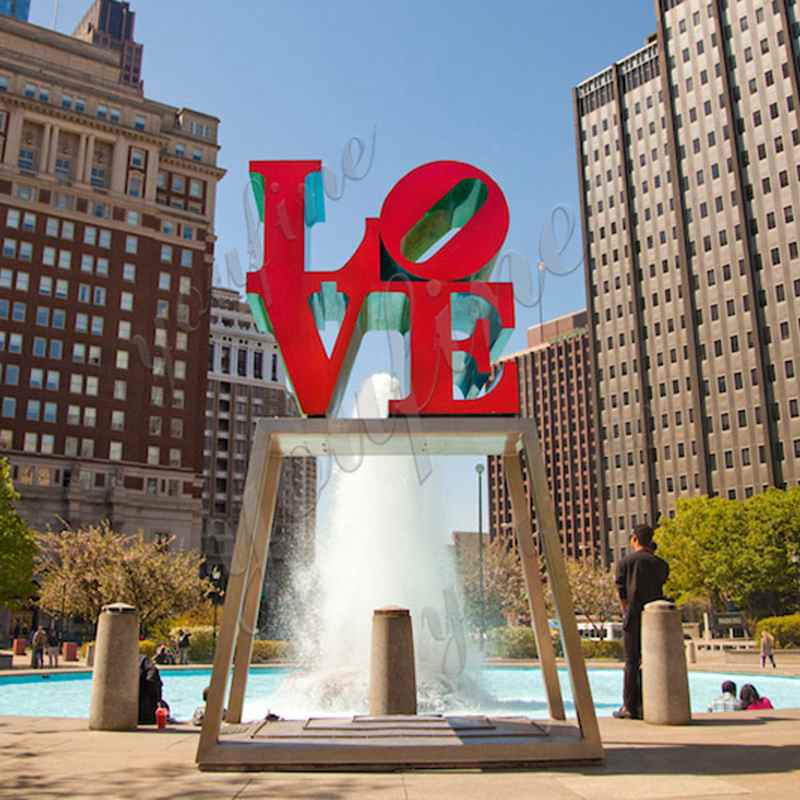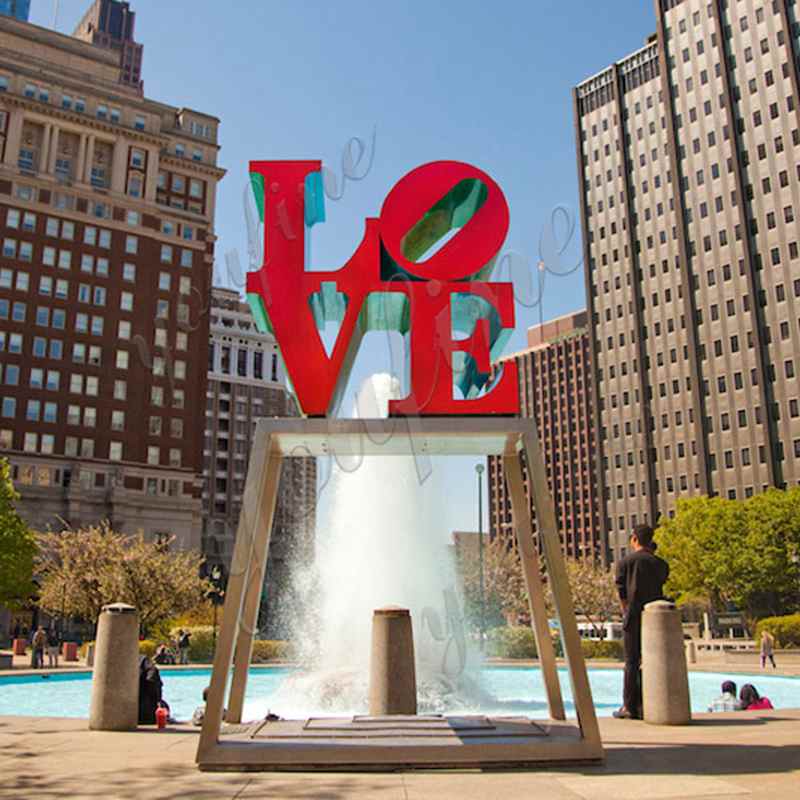 Stainless Steel Love Sculpture Design
In terms of the design of this stainless steel love sculpture, our master has added a lot of new and unique elements to the design and production. As we could see from this picture. The color of the sculpture is very eye-catching and we could see that there are different colors inside and outside the sculpture. This color contrast makes the Stainless Steel Sculpture even more beautiful. Moreover, the color of this stainless steel sculpture could be customized according to your lucky color. The design of a stainless steel love sculpture with a lucky color could bring you luck!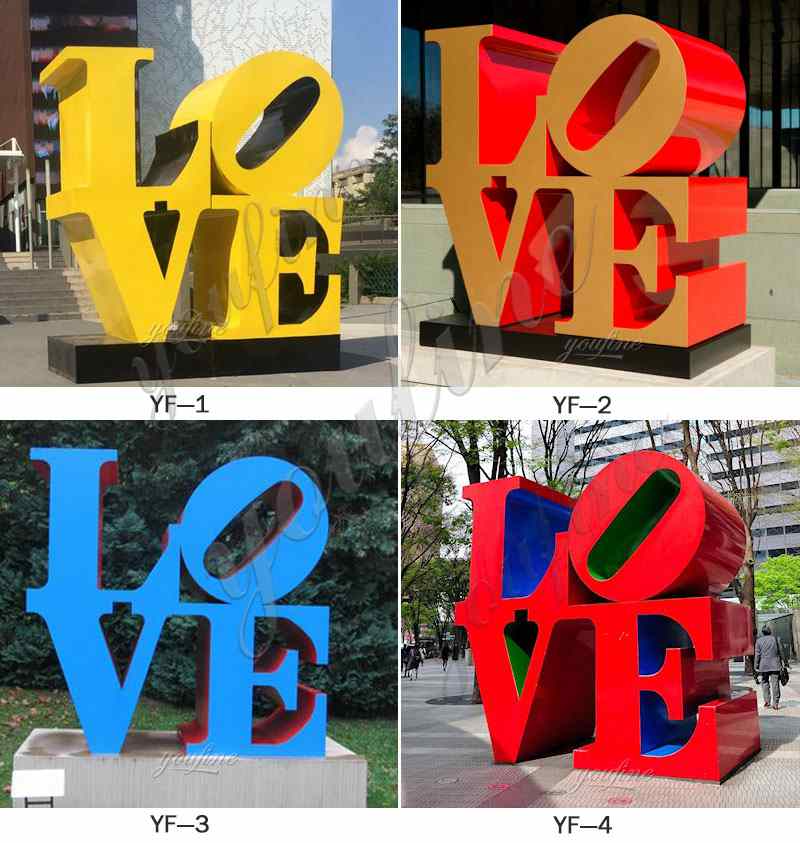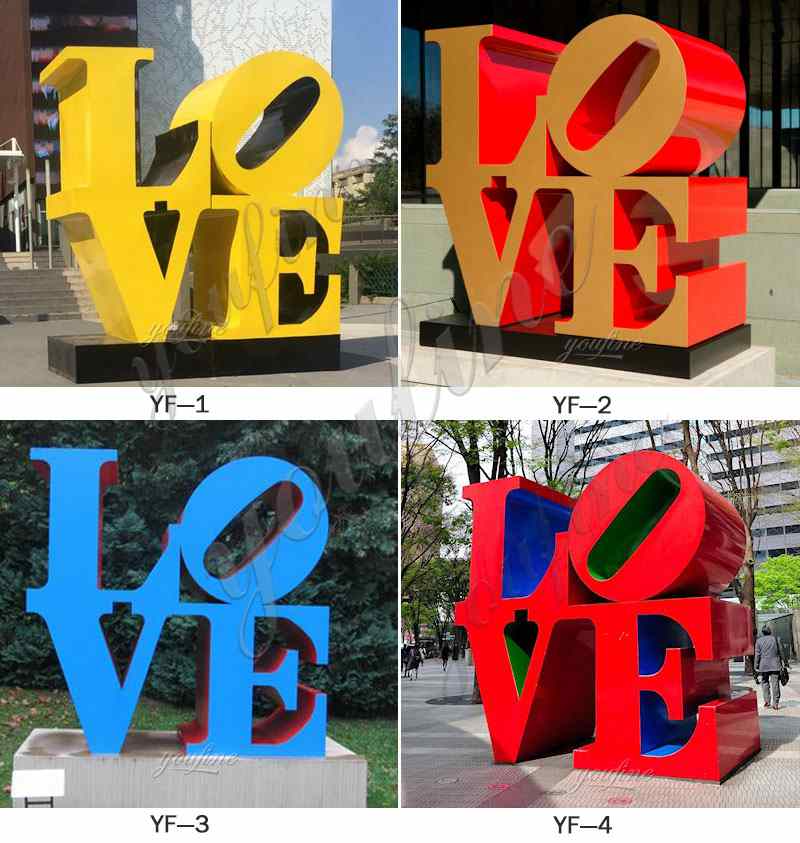 How to Clean Stainless Steel Sculptures?
If you want to keep the Outdoor Stainless Steel Sculptures shiny and beautiful, it is recommended to clean them properly and regularly. It doesn't mean that you have to do it every day, but you are supposed to clean them as soon as they are dirty so that you could keep them attractive. Caring stainless steel sculptures don't need any harsh chemicals to keep it shiny. In fact, this kind of abrasive cleaners and harsh chemicals could damage the surface of stainless steel sculptures, so you'd better use a soft cloth in reverse.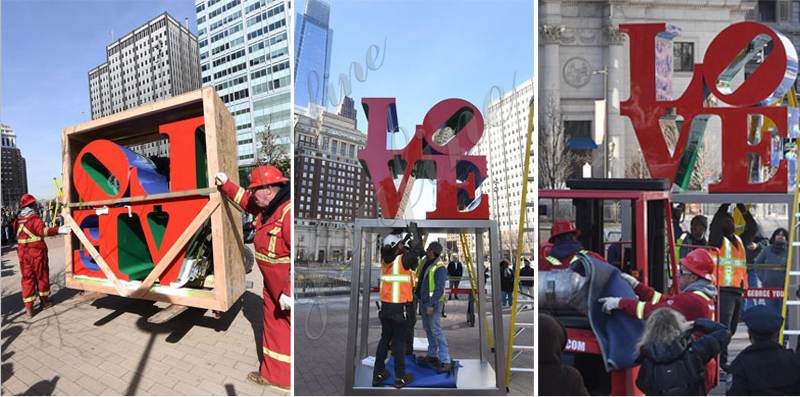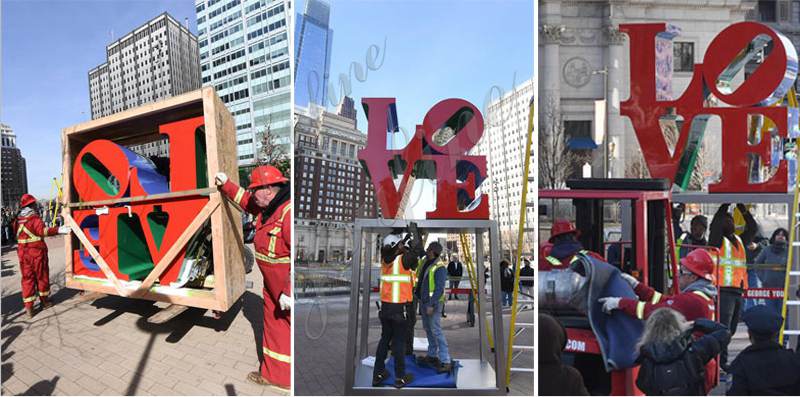 Do you want this stainless steel sculpture with a lucky color? In both design and quality, our stainless steel love sculptures are impeccable. If you have any questions, we could always answer them for you.
Last Article:
Outdoor Large Stainless Steel Growth Sculpture Design Supplier CSS-14
Next Article:
Modern Innovative Stainless Steel New Kinetic Sculpture from Factory Supply CSS-48