Large modern stainless steel sculpture for decor for client from Saudi Arabia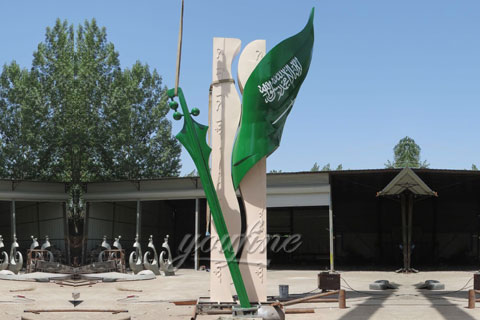 Size:8m or Any Size You Want
Material:201/304/316/316L Stainless Steel
Finish:High Polished
MOQ:1 Piece
Production Time:40-45 Days
Delivery Time:15-30 Days
Advantage:Factory Direct;Door to Door Delivery
Large modern stainless steel sculpture for decor for client from Saudi Arabia
In July 2017, we received an inquiry from Saudi Arabia. The client is very interested in our stainless steel sculpture. Abdul Nasser wants to buy a stainless steel sculpture in the conservatory, which is designed to be music-related because it was put in a conservatory.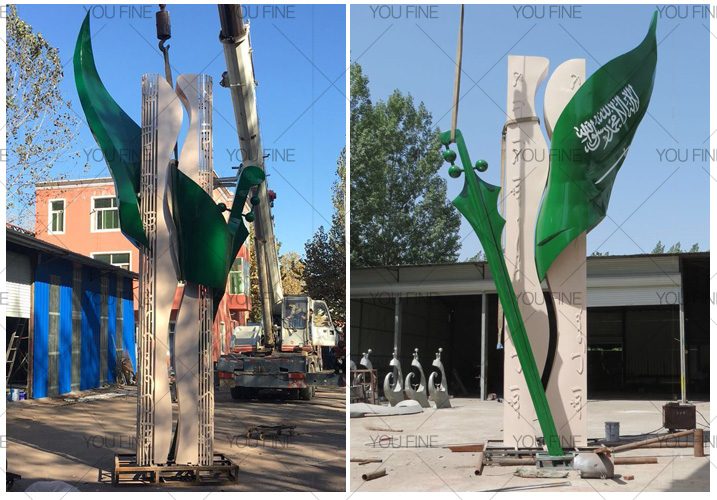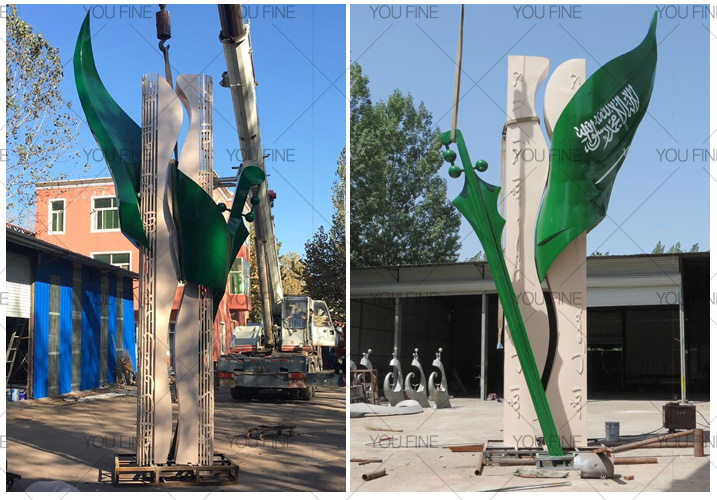 Indeed this product design is very chic. The overall shape like a sapling. The implication of this style is that students thrive like the sapling. To the left of this stainless steel sculpture is a string that represents the conservatory.
On the right side of this modern stainless steel sculpture is a paragraph of greetings. This carved Sue body with white and green as the main color and color with modern fashion. This color matching with the emblem of the color is very similar to highlight the patriotic emotional tone.
Finally, this stylish stainless steel sculpture carved finished. We made a lot of pictures to the customer. After seeing the customer is very satisfied. Customers look forward to working with us for the next time.