Famous Outdoor Garden Robert Indiana Stainless Steel LOVE Sculpture for Sale CSS-44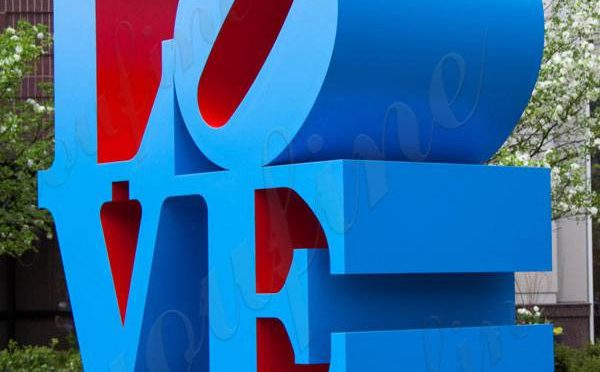 Have you seen the famous stainless steel love sculpture designed by Robert? This sculpture is very popular and can be seen outdoors in squares and parks. The stainless steel love sculpture pictured below was made by our factory master and it is made of high-quality stainless steel. Therefore, it could be placed outdoors for many years.
Item No: CSS-44
Type: LOVE Sculpture
Material: Stainless Steel
Size: As Your Requirement
Place of Origin: Hebei, China (Mainland)
Robert Indiana Stainless Steel LOVE Sculpture Detail
This Stainless Steel LOVE Sculpture was originally created by Robert Indiana, an American pop artist. Many of Indiana's works contain characters, such as the use of "EAT", "HUG", and "LOVE", and his use of these letters and numbers is concise and clear. And while it dissolves the original meaning, it also sprouts a new one. The reproduction of this stainless steel sculpture pictured here was made by a master at our factory. It is made from high quality 304# stainless steel and is highly polished. So the quality of our stainless steel sculpture is very good and it could be used outdoors for many years.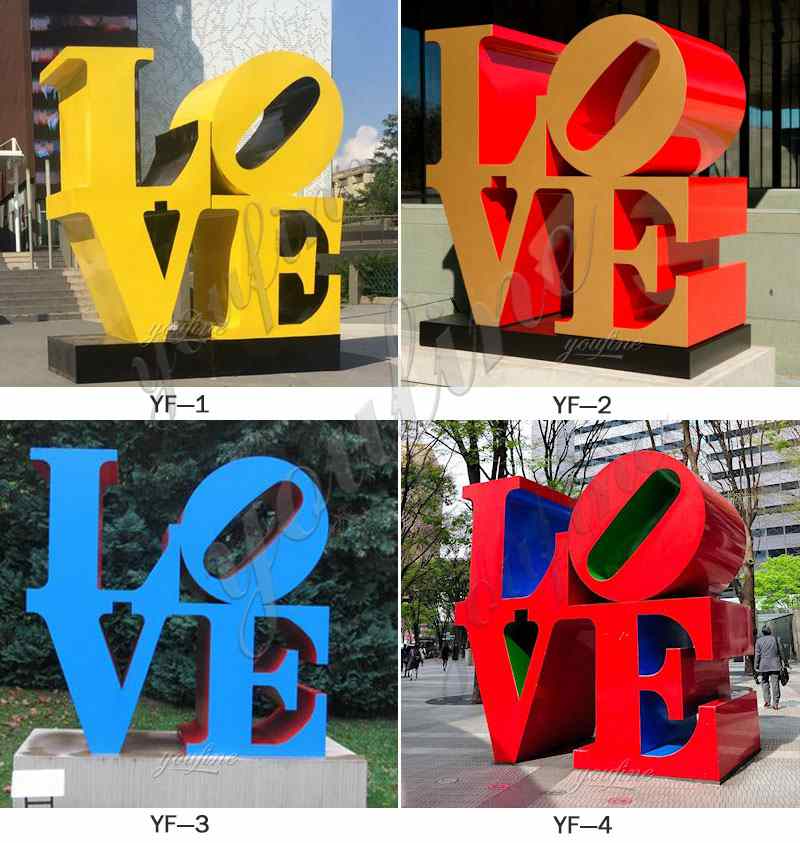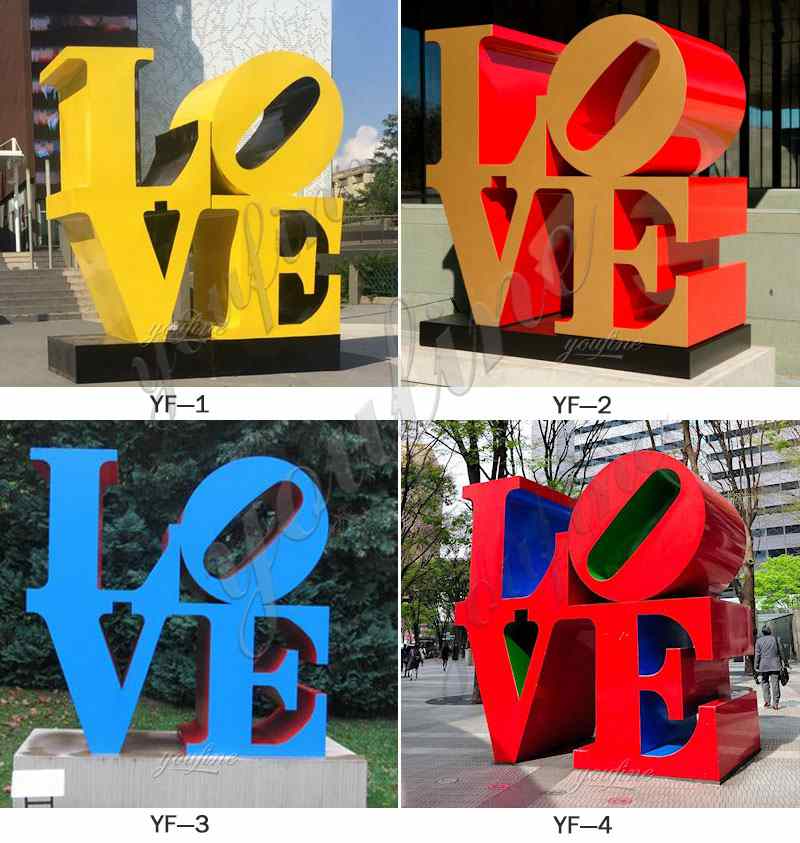 Advantages of Stainless Steel Sculpture
Stainless steel is not easy to rust, easy to clean, strong wind resistance, economical and durable, so Stainless Steel Sculpture has become the mainstream of modern urban sculpture. In addition, stainless steel sculpture has a variety of shapes, including geometric shapes, round carvings, abstract figures, and so on. Its design is generally modern and innovative, so it could quickly attract the attention of many people. In life, we could see stainless steel sculptures everywhere, such as gardens, cafes, hotels, restaurants, and so on. The design of stainless steel sculptures is usually simple, so there are also many people who prefer the simple design of stainless steel sculptures.
Process Flow
For simple modeling, the first is to make a large skeleton (the skeleton needs to be rust-proofed), then cut the stainless steel sheet, and weld the stainless steel sheet to the stainless steel skeleton, and finally complete the welding and polishing. As for the complex shape of the stainless steel sculpture, the complexity is that it first needs to make a plaster model, and the rest is the same as the simple modeling steps.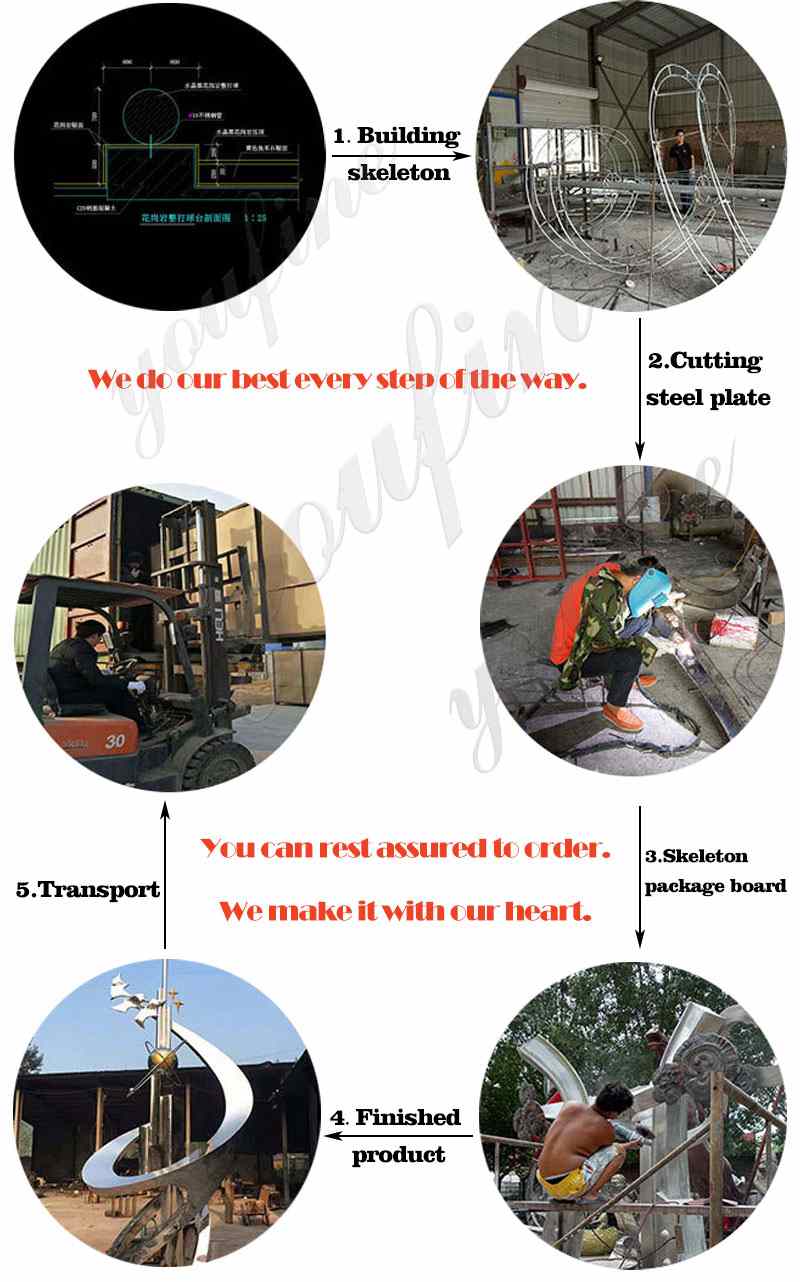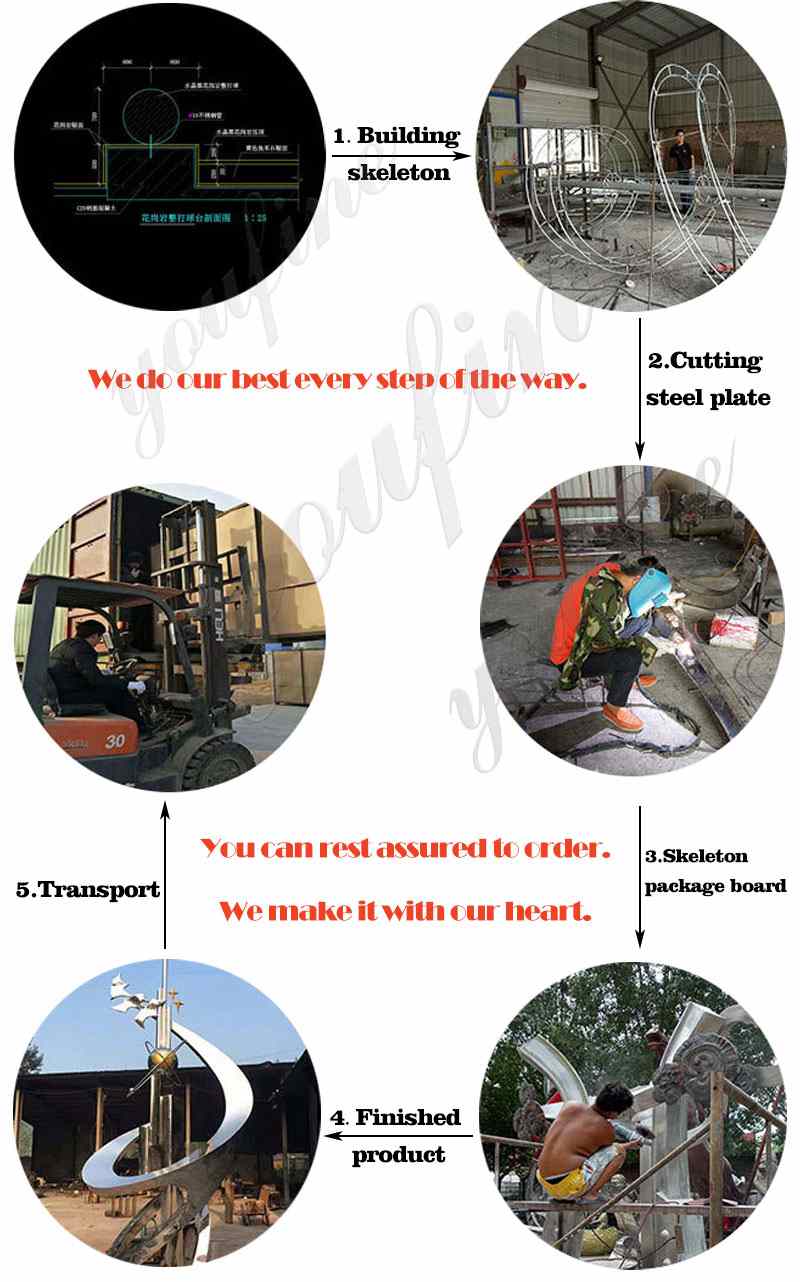 Related Products
You Fine Art Sculpture has a variety of Outdoor Garden Stainless Steel Sculptures. Our company has its own stainless steel sculpture factory. Therefore, all stainless steel statues are available in custom sizes and styles. Our company's masters are all experienced. They've been learning the craft since they were teenagers, and one stay is twenty or thirty years. Therefore, the quality of all our stainless steel statues is guaranteed and we could complete all kinds of statues according to the requirements of our customers.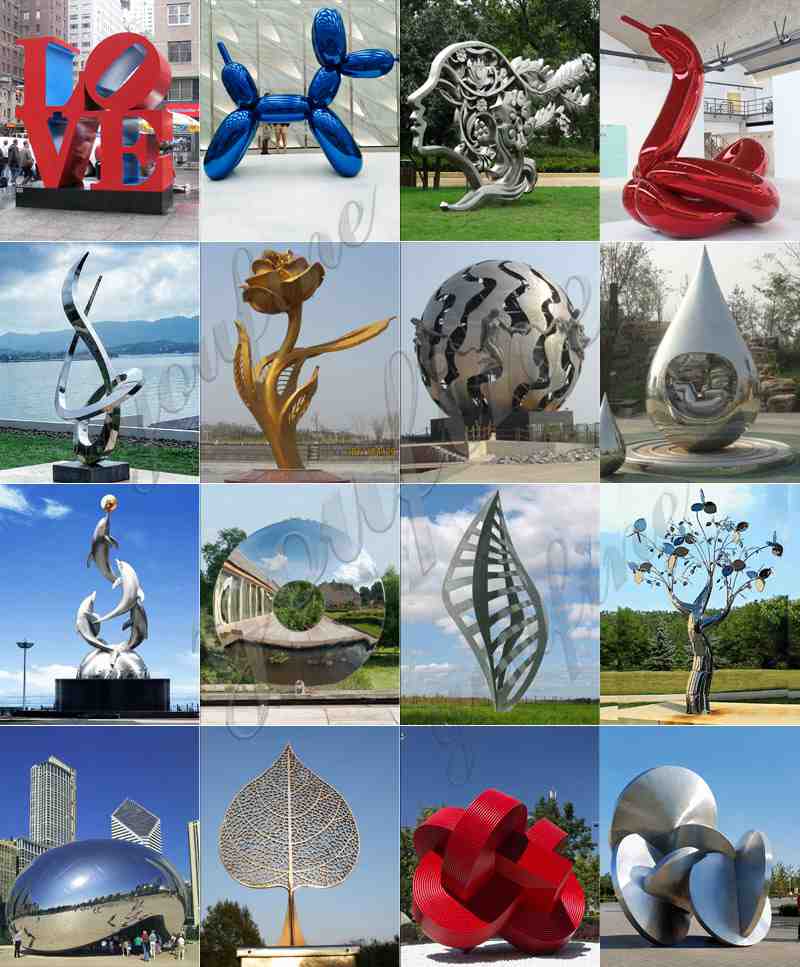 Our company is very professional in producing stainless steel sculptures and we have a wide variety of innovative designs. Whether you want a stainless steel sculpture to decorate your garden or a shopping mall, we have the most suitable model for you.