World-renowned Outdoor High Polished Stainless Steel Kinetic Sculpture Replica CSS-47
Have you heard of the famous outdoor stainless steel kinetic sculpture? Do you like this type of stainless steel sculpture? You Fine could restore this stainless steel kinetic sculpture to a high degree and our stainless steel sculptures are of guaranteed quality.
Item No: CSS-47
Size: As Your Requirement
Material: Stainless Steel
Technique: Polished
Place Of Origin: Hebei,China (Mainland)
Payment Term: By T/T,30% Deposit,And 70% Balance Before Shipping
Stainless Steel Kinetic Sculpture Replica Detail
This sculpture uses the power of wind to continuously rotate and simulate pulses, vortexes or alien creatures. When making this sculpture, our artist used computer-aided design methods to cut the metal into small pieces, used plasma cutting, and then used traditional metal processing techniques to make the final product. This Stainless Steel Kinetic Sculpture Replica was custom made by one of our previous clients who loved the design of the kinetic sculpture so much that he wanted us to make such a replica for his outdoor decor.
Why Choose Stainless Steel?
Stainless steel sculptures have become the mainstream of modern urban construction due to their unique advantages and their simple and atmospheric style. As for the quality of stainless steel, the main points are as follows.
Weldability. Most products require good welding properties of raw materials.
Corrosion resistance. Most stainless steel products require good corrosion resistance.
Polishing performance. Current stainless steel products are generally reworked through a polishing process.
Heat resistance. Heat resistance refers to the ability of stainless steel to maintain its excellent physical and mechanical properties at high temperatures.
Corrosion resistance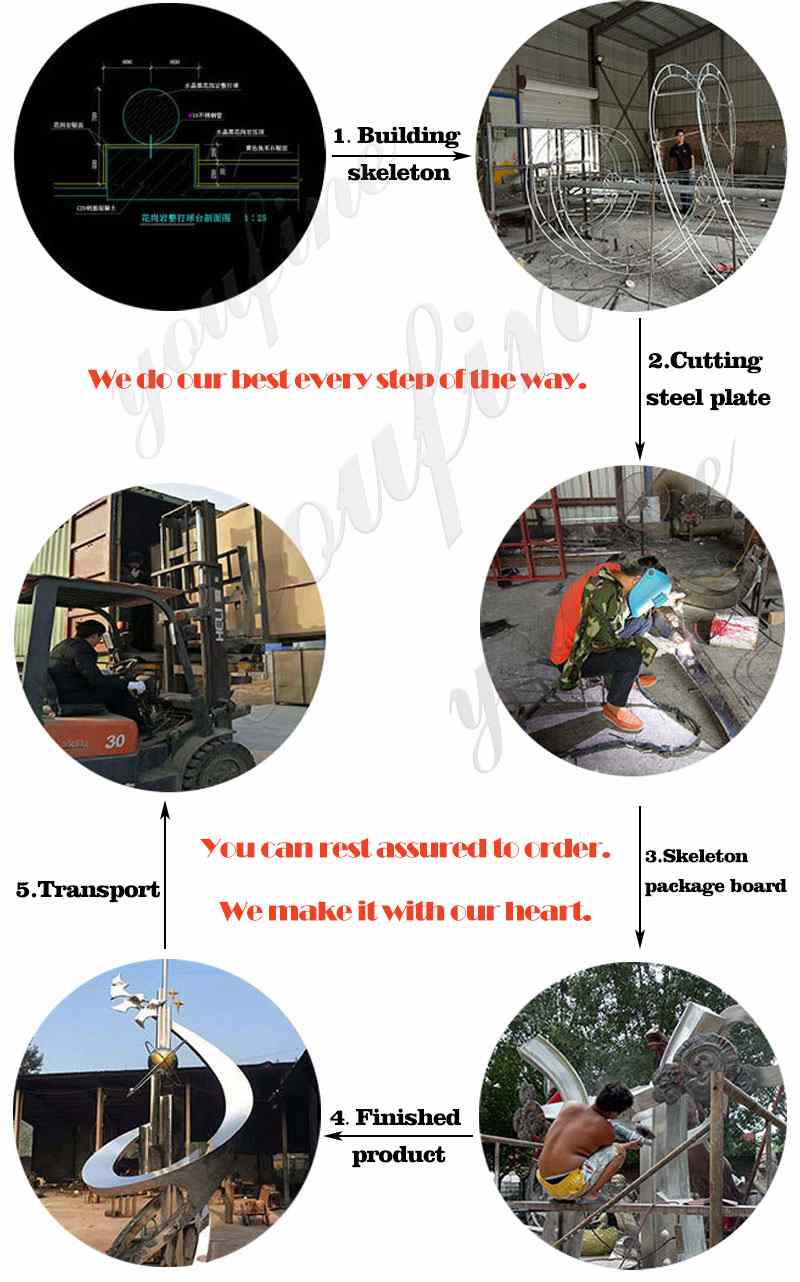 Our Advantages
★ Fine Art Packing
★ 30-year Factory Guarantee
★ Excellent designers
★ Skillful Model Artists
★ Best After-sale service
As for the packaging, you could rest assured. There are two types of packaging for High Polished Stainless Steel Kinetic Sculpture: iron rack packaging and wooden crate packaging. Regardless of the packaging method, it must be packed with soft cotton first. In terms of delivery, small stainless steel sculptures are generally packed, while large stainless steel sculptures are usually shipped in full containers.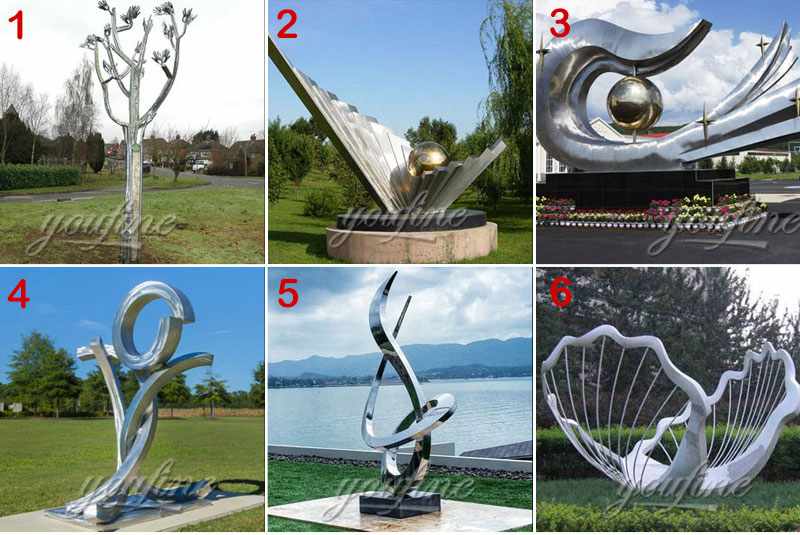 Outdoor Stainless Steel Kinetic Sculptures are more popular these days and are highly integrated with the style of modern urban construction. Many people love the style of this stainless steel sculpture, which is both modern and minimalist. If you like this sculpture, please feel free to contact us and we are at your disposal.