Outdoor Modern Jeff Koons Balloon Dog Stainless Steel Sculpture Replica Manufacturer CSS-17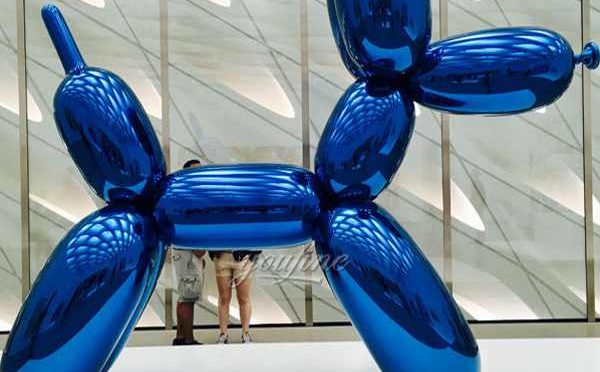 Do you enjoy Jeff Koons' work? His stainless steel sculptures are loved by many person. Our replicas of balloon stainless steel sculptures are made from high quality stainless steel and could be left outdoors for many years.
Item No: CSS-17
Insurance: Cover All Risks
About us: 30 Years Factory
Service: Door To Door Delivery
Feature: Figure Sculpture
Material: Metal,Stainless Steel Sculpture
Size: Any Larger or Smaller Customized
Technique: Forging/Casting/Gilding/Polish
Introduction of Balloon Dog Sculpture:
Balloon dog sculpture outdoor ornament is a very popular art decoration recently. Jeff Koons invented this balloon dog sculpture and gave it a special meaning. Its artistic appearance and colorful colors have won the love of many people. Inflatable animals are representative of breathing and human life, Koons said. Therefore, these sculptures exude an air of optimism that adds joy to life.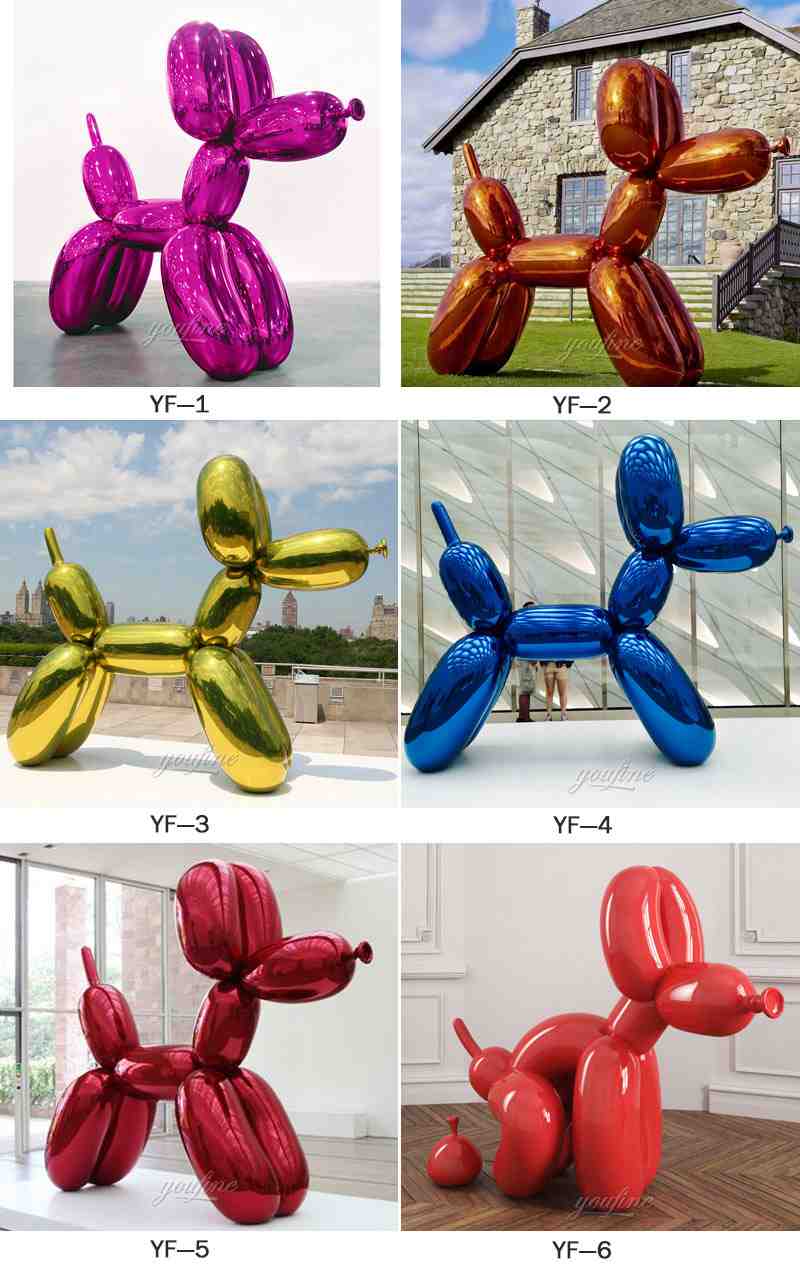 Excellent Reduction Degree:
When YouFine made this stainless steel balloon dog outdoor sculpture, we restored the style and characteristics of the original work to the greatest extent. We use high-quality stainless steel raw material to make it. And we strictly control the production process to ensure that the final finished balloon dog sculpture has the best presentation effect.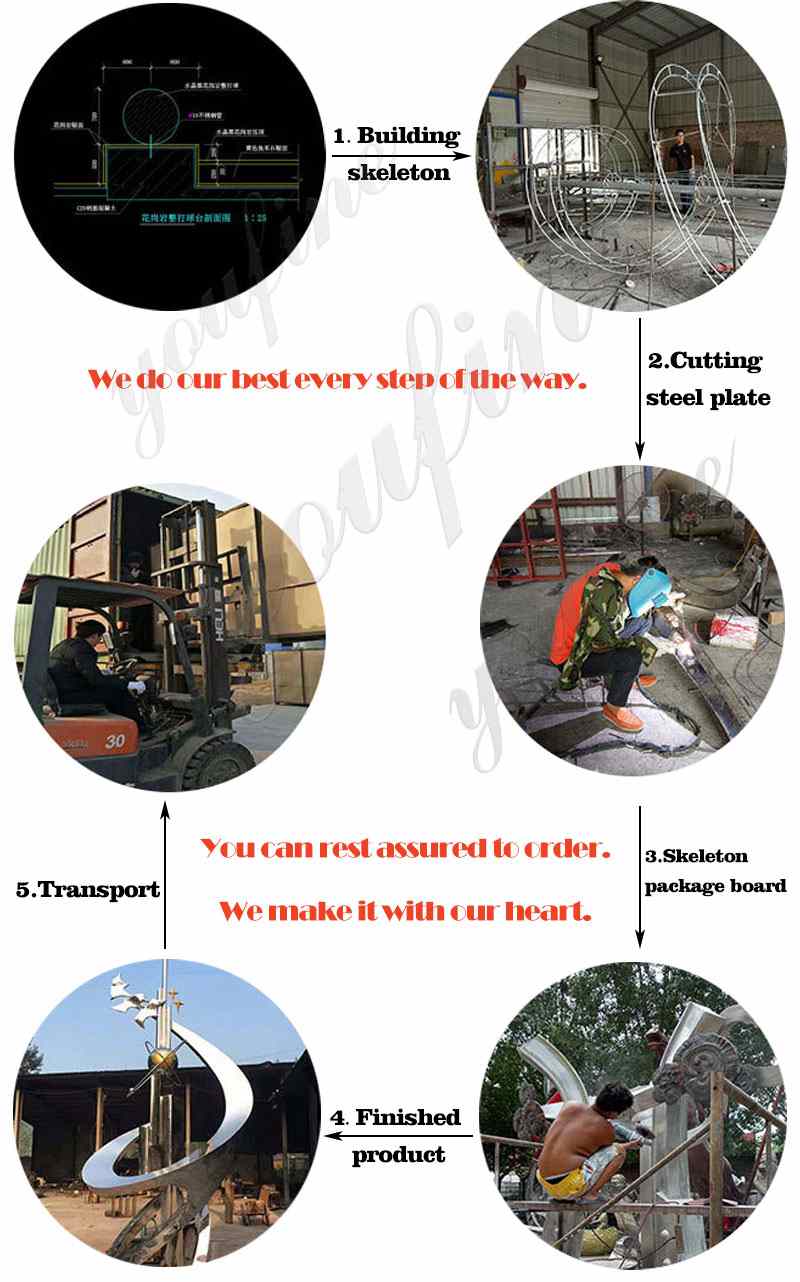 Why Are Balloon Dog Sculptures Popular?
In modern society, people pursue simplicity, fashion and convenience, and become interested in some small but delicate things. Like this exquisite balloon dog sculpture outdoor ornament, it has great decorative value. You could put it outdoors and display it as public artwork. At the same time, you could also put it in your home or art exhibition hall for the visiting people to appreciate. In addition, this balloon dog also represents people's positive and optimistic attitude toward life. Therefore, it is very popular.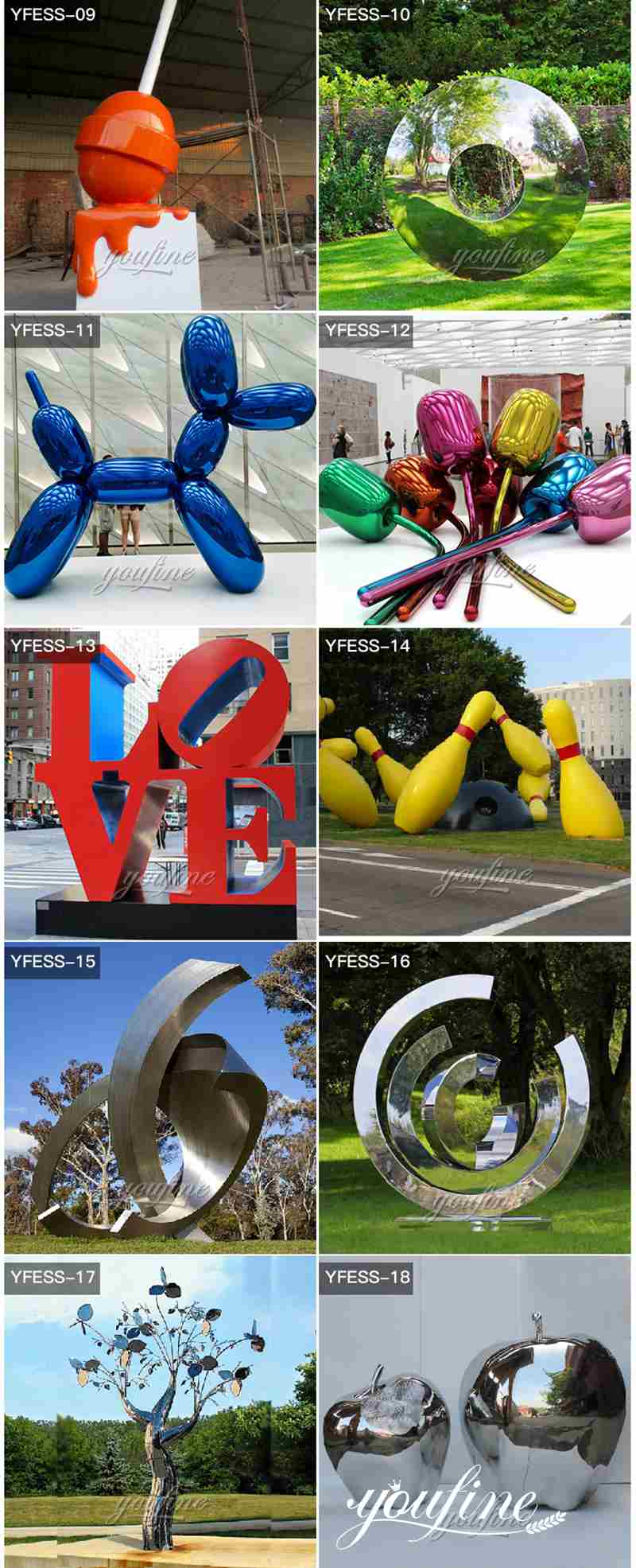 YouFine's Commitment:
YouFine treats our customers with heart and focuses on the best stainless steel sculptures. We could promise that all stainless steel statues of YouFine could guarantee a long service life. And the color of the surface would not fade or fall off.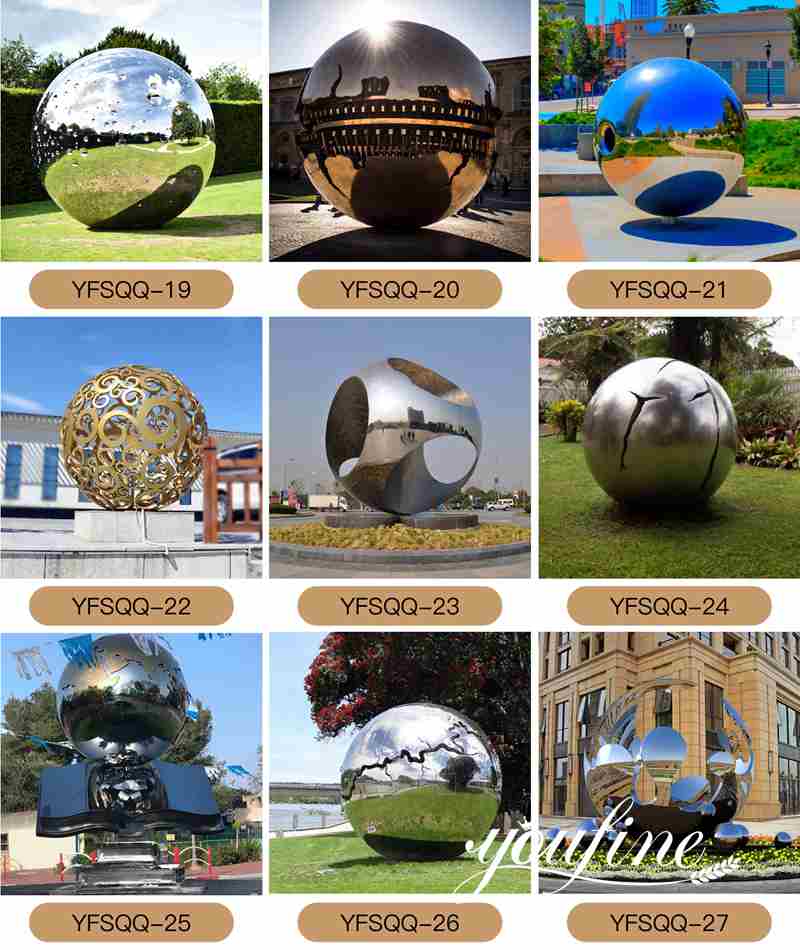 We have services that satisfy our customers. If customers want to know about YouFine's stainless steel sculpture, we will serve you enthusiastically and answer your various questions about it.
We purchase full insurance for all sculptures. We would try our best to guarantee the rights and interests of customers and provide full insurance for the sculptures purchased by customers.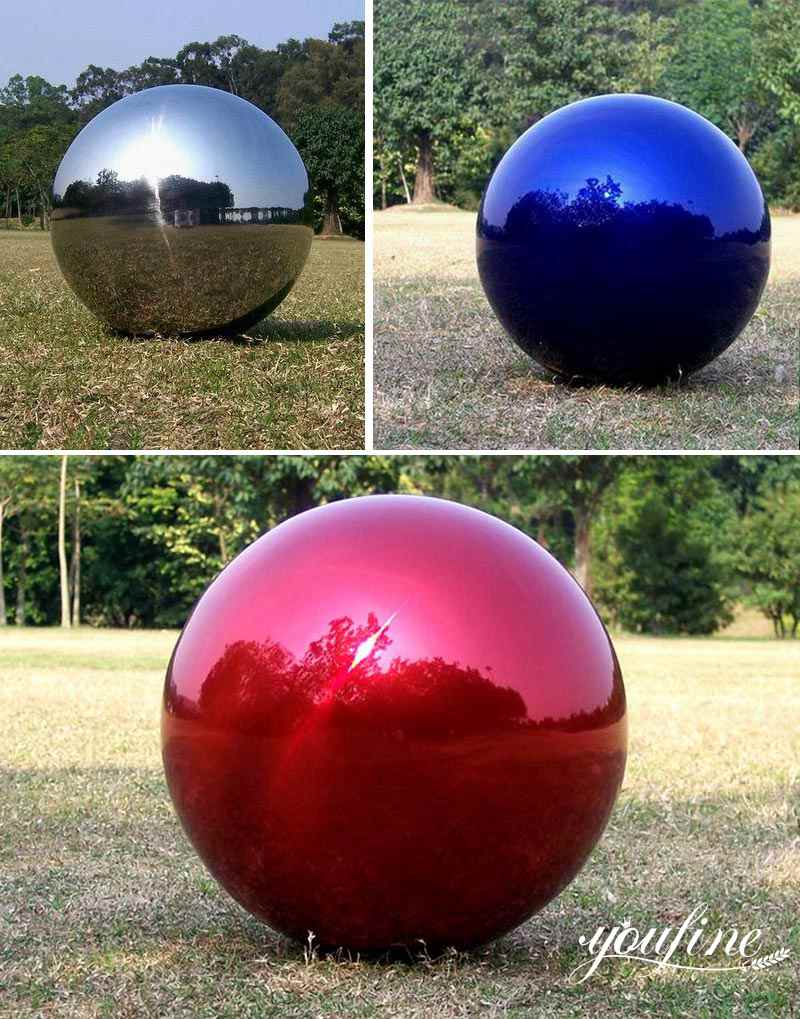 A professional brand that only focuses on one thing. YouFine is engaged in sculpture, only to produce the best stainless steel sculpture.
Do you also think this stainless steel balloon dog is cute? Taking this balloon dog sculpture for a girlfriend or a child is very appropriate. Those who love this Modern Stainless Steel Balloon Dog Sculpture come and order it!