Outdoor Mirror Stainless Steel Sculpture Modern Design for Sale CSS-249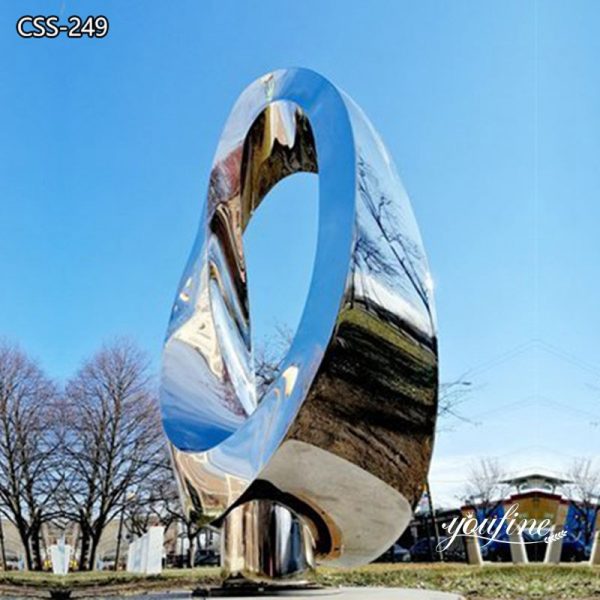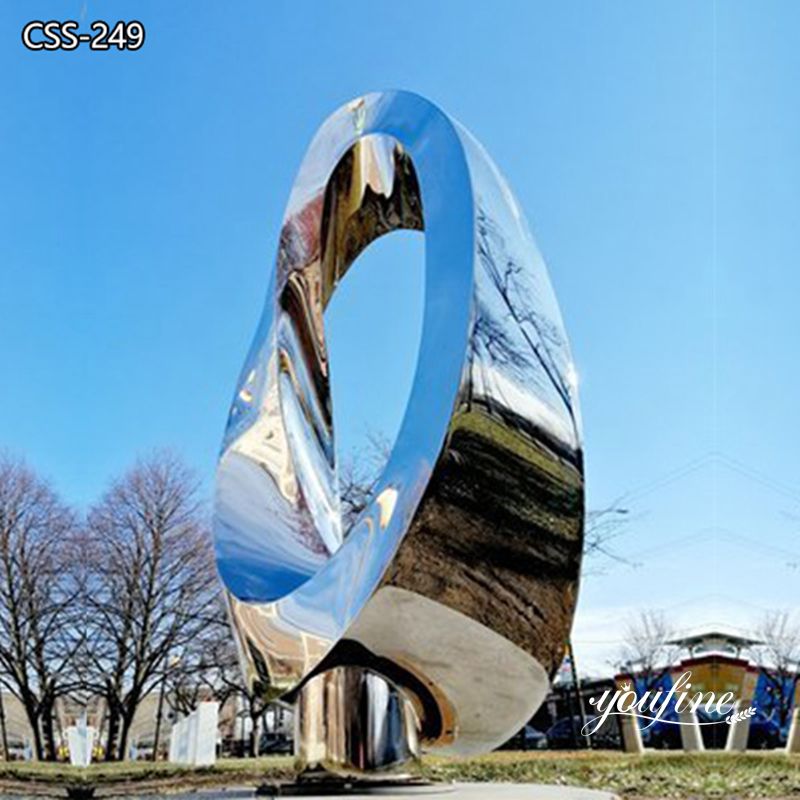 This Mirror Stainless Steel Sculpture is an abstract style that could make the environment more artistic. The entire sculpture highlights the smoothness of the twisted lines. If you are interested in sculpture, you could contact us at any time to get information about our sculptures.
Item No: CSS-249
Insurance: Cover All Risks
About Us: 39 Years Factory
Size: Any Larger or Smaller Customized
Material: 304/316/316L Stainless Steel
Application: Park/Villa/Hotel/Garden/Square/School
Advantage: Factory Direct; Door to Door Delivery
Manufacturing Technique: Forging/Casting/Gilding/Polish
Mirror Stainless Steel Sculpture Introduction:
Our Mirror Stainless Steel Sculpture is made of high-quality stainless steel metal materials. The entire sculpture is in an abstract style, highlighting the smoothness of twisted lines. Such sculptures could make the environment more artistic. In addition, the surface treatment of the sculpture is also a major feature of the sculpture. The mirror polishing method could reflect the surrounding environment to its surface, and the surrounding environment is integrated. Such sculptures look very modern and have full appeal. Because of the simple and generous design of this sculpture, it could be used as the decoration of many modern outdoor places, such as outdoor lawns, gardens, hotels, manors, shopping malls, etc.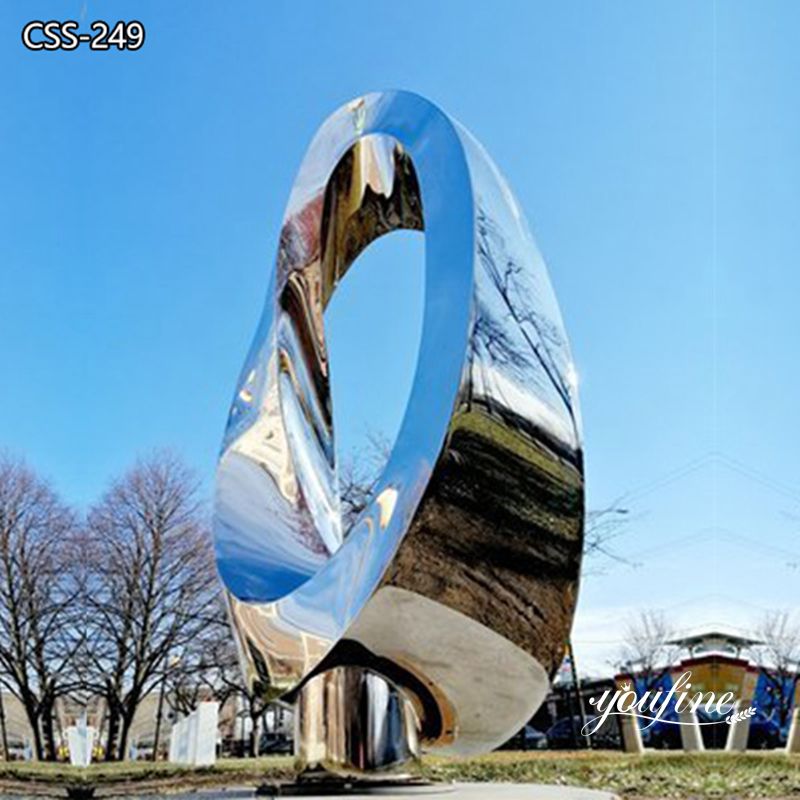 Surface Treatment Method:
This Mirror Stainless Steel Sculpture has a unique style and is very popular with customers. Therefore, we also make many sculptures of this shape according to the different needs of customers. In addition to the mirror-polished surface, we could also provide you with brushed, sprayed, painting, coating plating, and other surface treatment methods. Especially the surface texture after drawing treatment makes it look very advanced and full of design sense.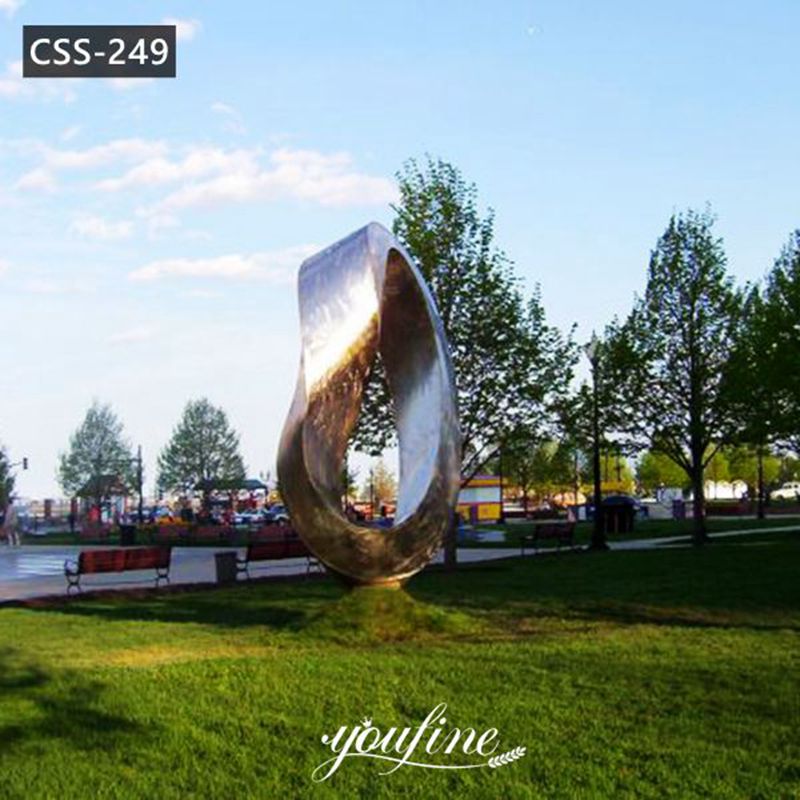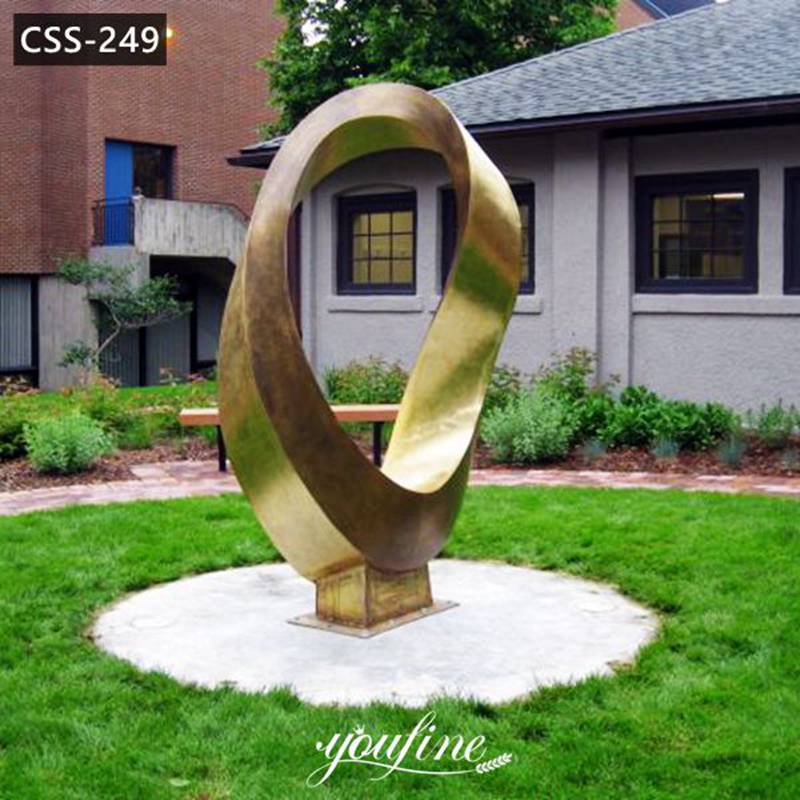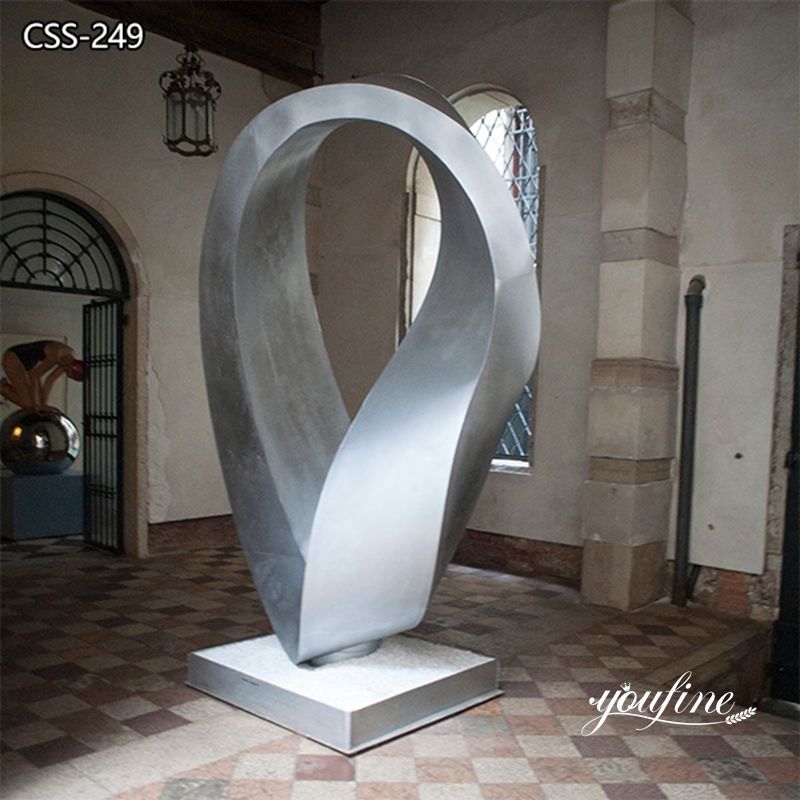 Quality Assurance:
This Mirror Stainless Steel Sculpture would be made by professional craftsmen in our factory. Our craftsmen have decades of experience in making stainless steel sculptures, so they are very professional in making sculptures. Moreover, in the welding process of metal sculptures, we would use full welding instead of spot welding, so our sculptures are strong enough. And the stainless steel we use is 304 or 316, which has excellent corrosion resistance. Therefore, your sculpture could serve you for many years.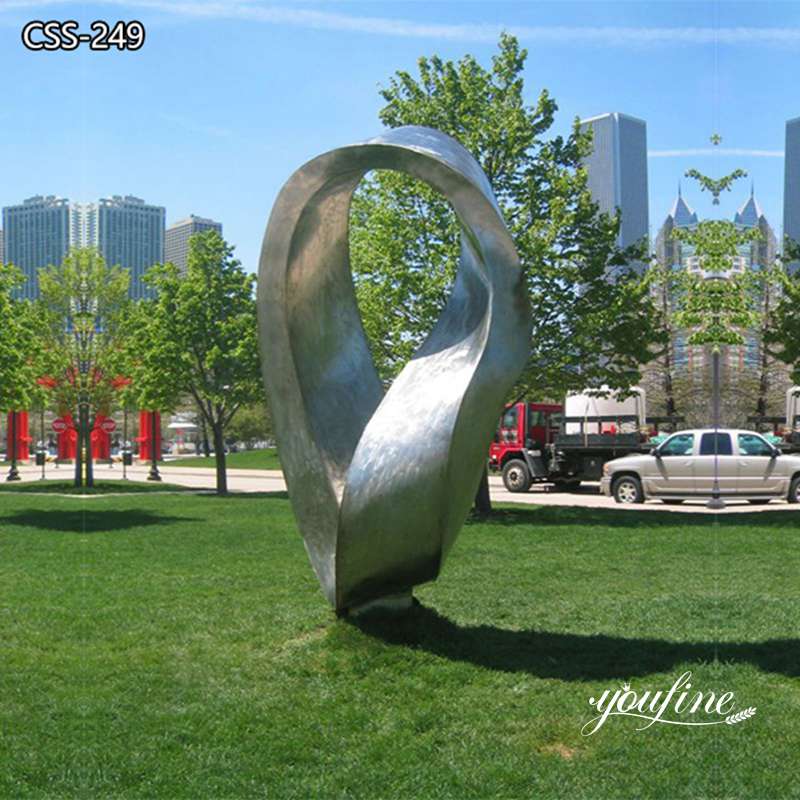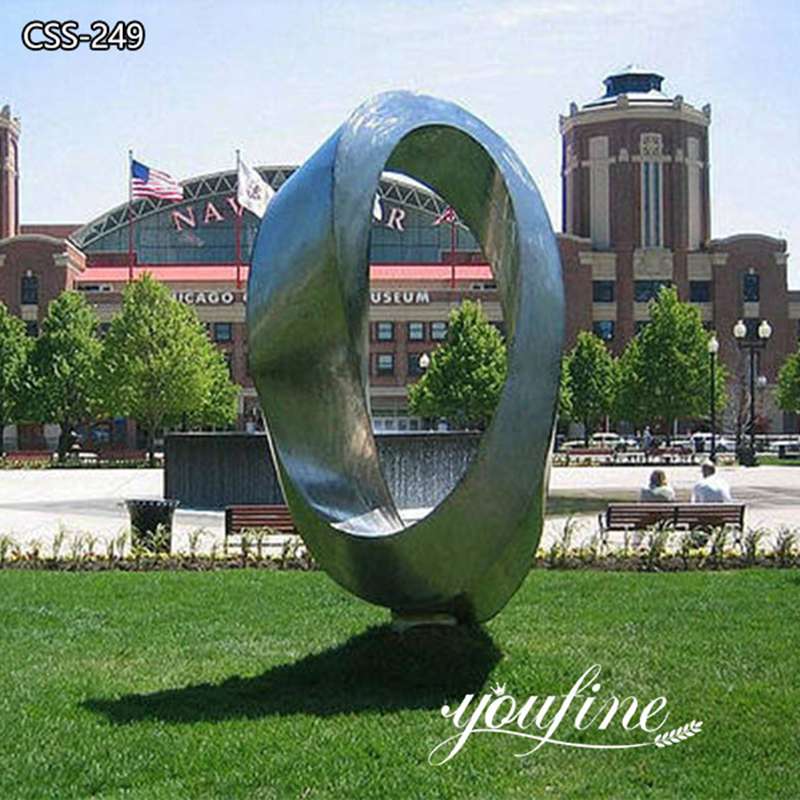 More Designs:
As a professional stainless steel production factory, we could provide customers with sculpture design, production, delivery, installation guidance one-stop sculpture shopping service. In YouFine, you could find a variety of exquisite metal sculpture designs for you to choose from. We have dozens of designs for stainless steel ring sculptures alone. Not to mention the design of other large-scale stainless steel sculptures, figure sculptures, animal sculptures, letter sculptures, water sculptures, kinetic wind sculptures, balloon sculptures, weathering steel sculptures, etc. You could choose the design you want in YouFine.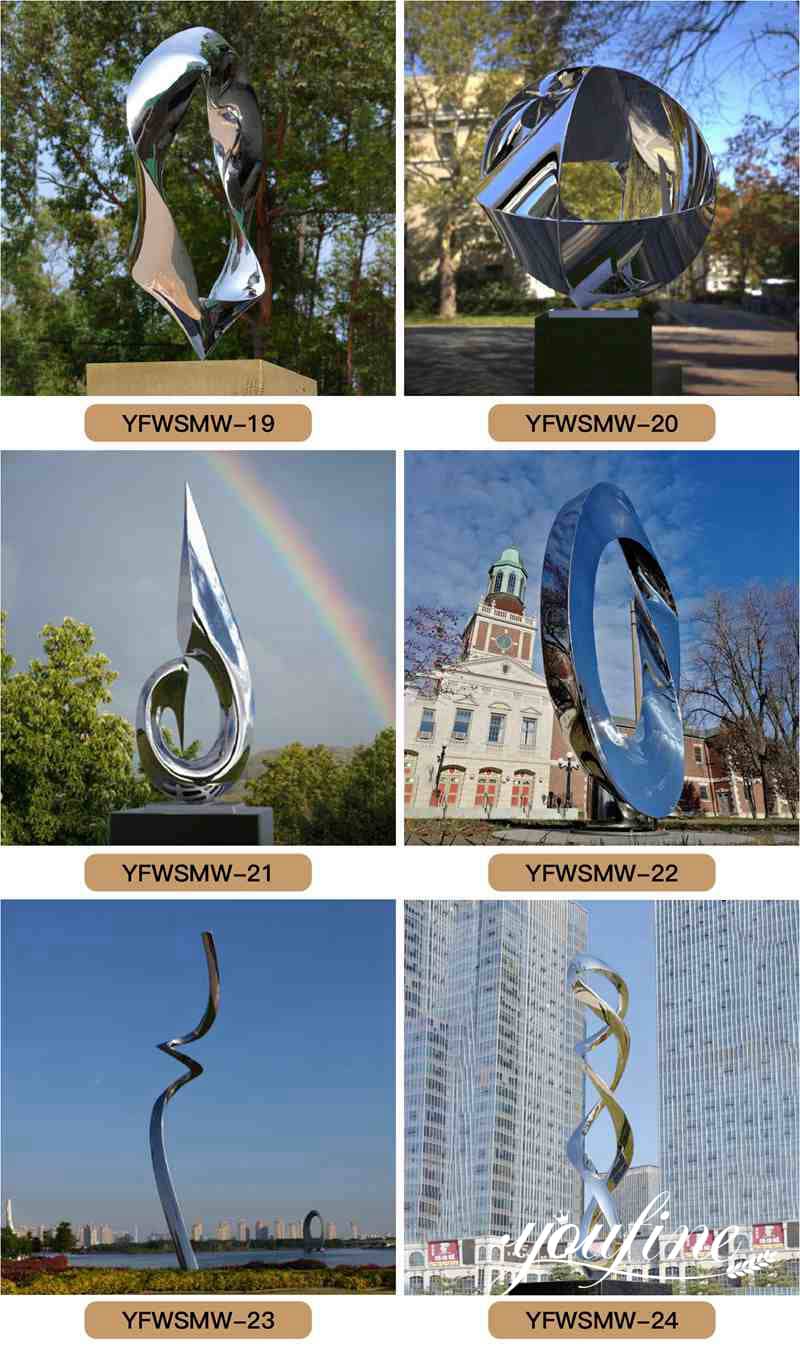 Modern metal abstract sculptures are a good choice whether they are placed outdoors or indoors as decorations. If you have any needs, you could always contact YouFine, we would provide you with detailed information and the best price.