Outdoor Decorative Pumpkin Stainless Steel Sculpture Design for Sale CSS-190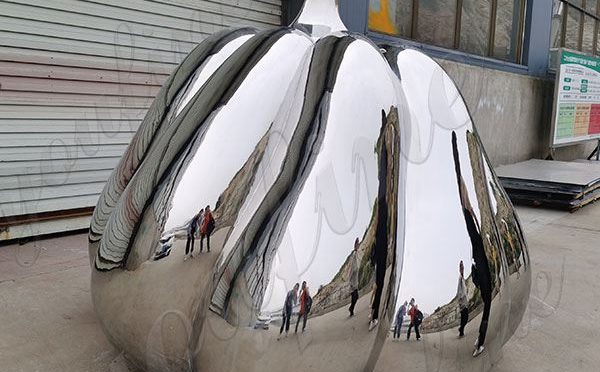 Pumpkin Stainless Steel Sculpture is our latest design, do you like it? We guarantee it has the best quality and price.
Item No: CSS-190
Insurance: Cover All Risks
About Us: 30 Years Factory
Service: Door to Door Delivery
Material: 304 Stainless Steel
Advantage: Factory Direct; Door to Door Delivery
Manufacturing Technique: Forging/Casting/Gilding/Polish
Pumpkin Stainless Steel Sculpture Detail
The design of this Pumpkin Stainless Steel Sculpture is so awesome! It is modern and new at the same time, so it is very eye-catching. This is the latest work of our master and it has already got a lot of love. This pumpkin stainless steel sculpture is often placed in shopping malls, squares, parks, gardens, tourist attractions, and more. Regarding the quality, this stainless steel sculpture is made of 304# stainless steel and is mirror polished. Therefore, it could be used outdoors for many years. As for the color of the pumpkin sculpture, we also have many options to choose from, and we could design the color according to your requirements.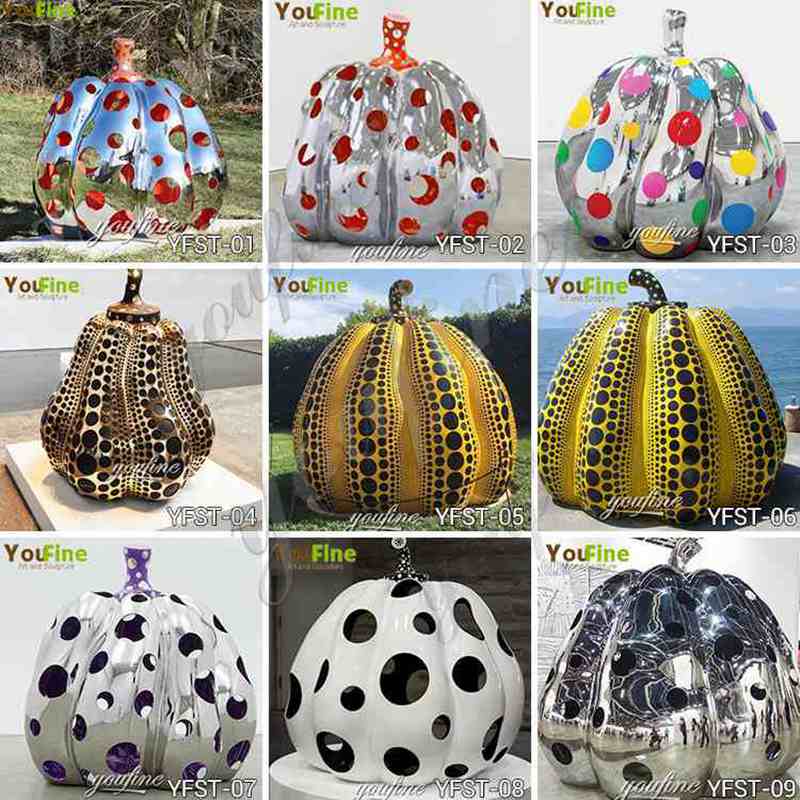 Process of stainless steel sculpture
For simple shapes, the first step is to make a large skeleton (the skeleton is rustproofed), then cut and weld the stainless steel plate to the stainless steel skeleton, and finish the welding and polishing. For stainless steel sculptures with complex shapes, it begins by making a plaster model, and after completing the drying of the plaster model, the stainless steel sheet is affixed to the plaster model. This is an extra step compared to the simple modeling.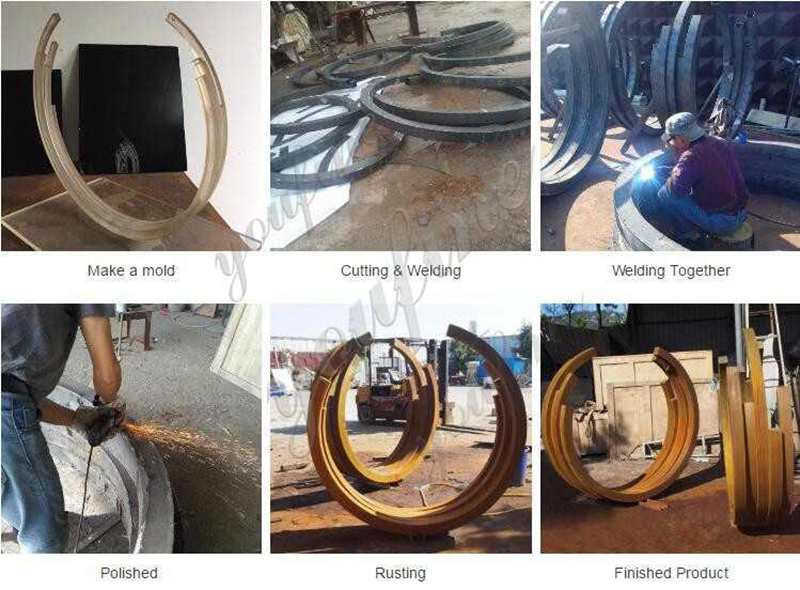 Do you know about You Fine?
You Fine Art Sculpture is a Chinese supplier with our largest production plant in Quyang, Hebei province. You Fine has always strived to be an industry leader and we are working hard to achieve this goal. Regarding the production of stainless steel sculptures, we are professional. We could design any stainless steel sculpture about style and size for you. We also have a professional pre-sales and post-sales team waiting to solve any problem you may have.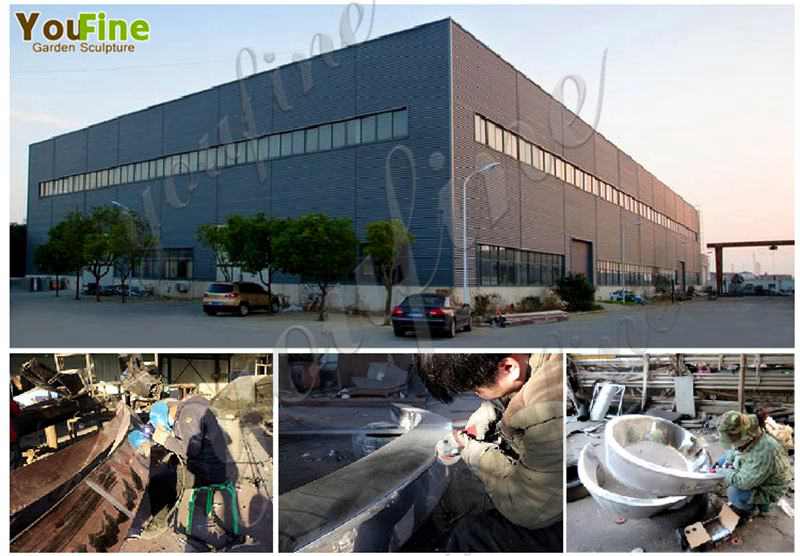 More designs, more choices
Our Stainless Steel Sculptures are divided into two categories: outdoor sculptures and abstract sculptures. In addition to this latest design of our pumpkin stainless steel sculpture? we also have many unique designs. Such as stainless steel growth sculpture, stainless steel love sculpture, stainless steel kinetic sculpture, large sartorial sculpture and various geometric animal sculptures, and so on. Each of our stainless steel sculptures is very vivid, whether it is an animal sculpture or a large sculpture. We also many customers have designed many large garden projects, and many customers are very satisfied.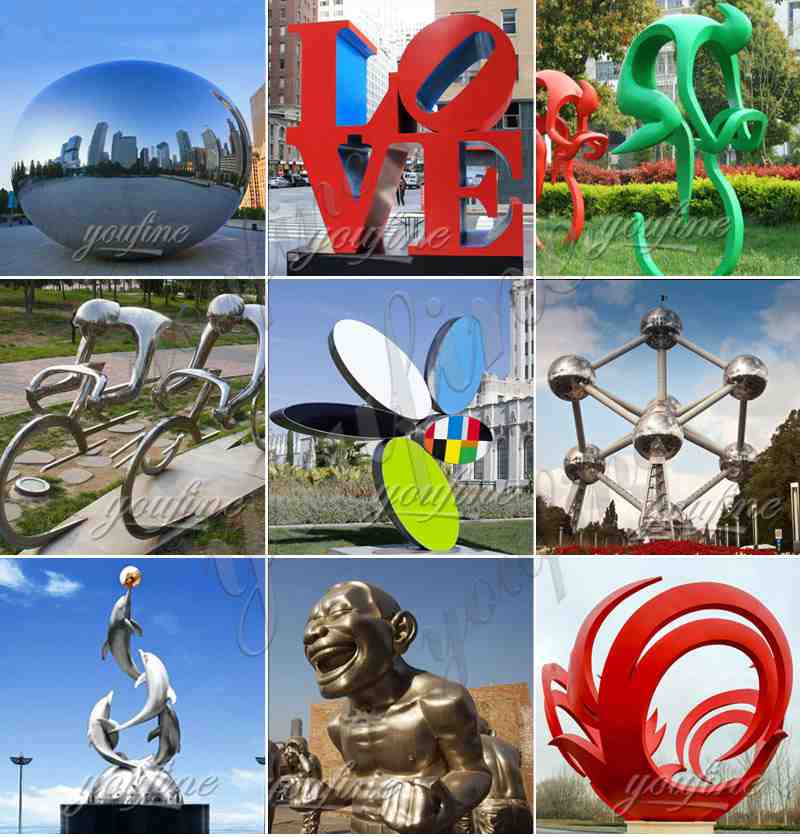 Do you like this Outdoor Pumpkin Stainless Steel Sculpture? You are always welcome to place an order.