High-polished Large Size Stainless Steel Globe Outdoor Sculpture Manufacturer CSS-50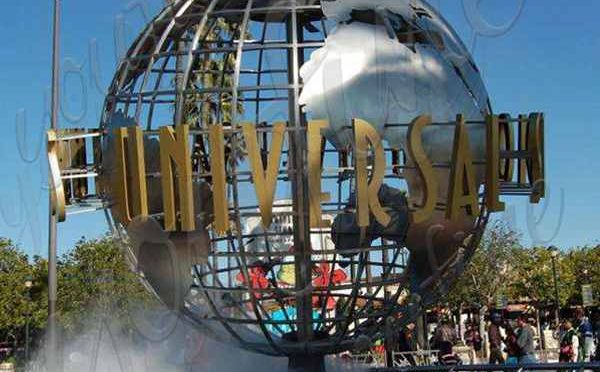 If you are walking in a park or square and see this sculpture it would instantly catch your eye. Overall, this large stainless steel globe sculpture is very majestic. This stainless steel globe sculpture of ours is made of high quality stainless steel material so it could be placed outdoors for many years.
Item No: CSS-50
Insurance: Cover All Risks
About Us: 30 Years Factory
Material: 201/304/316 Stainless Steel
Size:Customized
Application: Villa/Square/Park
Advantage: Factory Direct; Door to Door Delivery
Large Size Stainless Steel Globe Outdoor Sculpture Detail
This is a Large Size Stainless Steel Globe Sculpture. It is an up to date design and we can see every detail of this globe very clearly in the pictures. As a whole, this sculpture is very spectacular. The grid of this stainless steel globe sculpture is very precise and every longitude and latitude line could be clearly seen.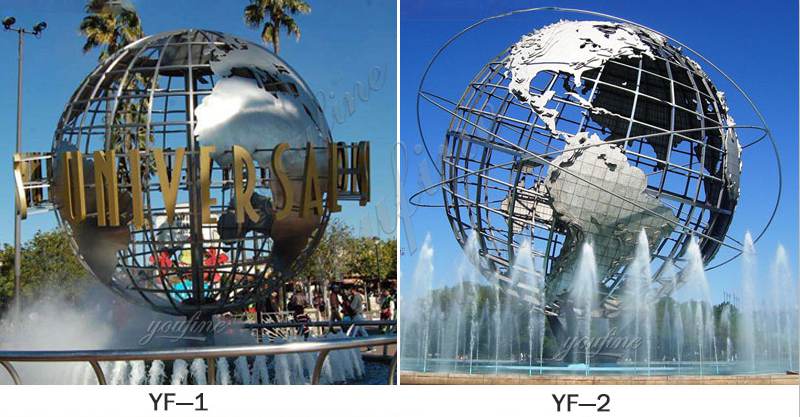 This stainless steel sculpture could be placed in front of a park, a square, or a large shopping mall. This stainless steel sculpture could also be placed inside a large villa and is sure to add a different color to your villa.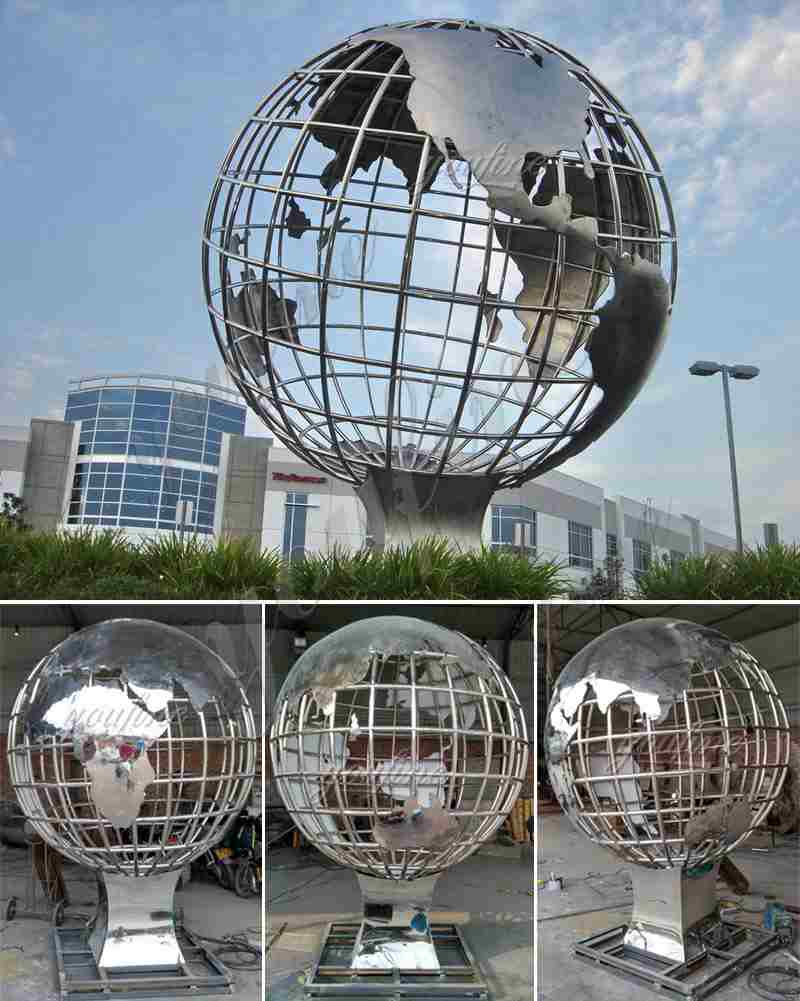 Company Profile
You Fine Art Sculpture has a wide variety of high quality Stainless Steel Outdoor Sculpture. Our stainless steel sculpture factory specializes in stainless steel and has been producing as well as exporting for more than 30 years now. As for the size of the products, we could customize them according to the customers' requirements. We have completed many large indoor and outdoor stainless steel sculptures, and all of them are of very innovative designs. We have a professional design team and production team to ensure that we provide you with the most innovative products.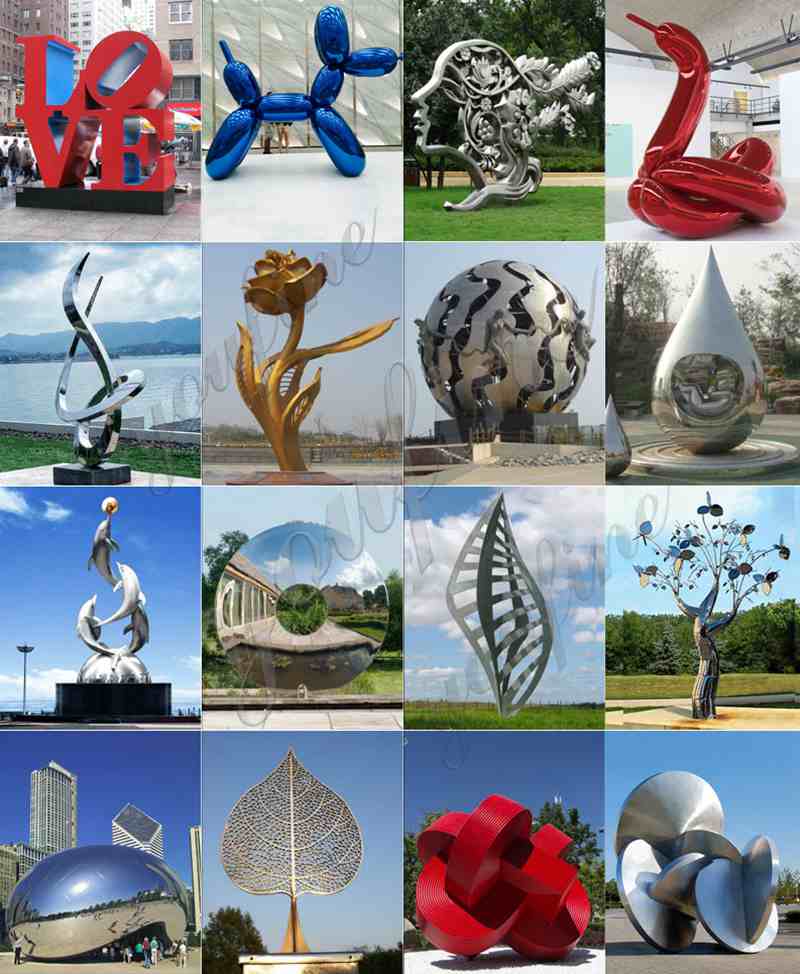 About Packaging
There are two types of packaging for Global Stainless Steel Outdoor Sculpture: iron frame packaging and wooden box packaging. No matter which packaging method is used, it must be packed with soft cotton first. In terms of delivery, small stainless steel sculptures are usually packed, while large stainless steel sculptures are usually filled with containers and transported. Our transportation method is usually sea transportation, but we could arrange other transportation methods, such as air and land transportation. When shipping, we usually choose Tianjin Port, because Tianjin Port is closer to us, but if you have other requirements for the port, we could also accept it.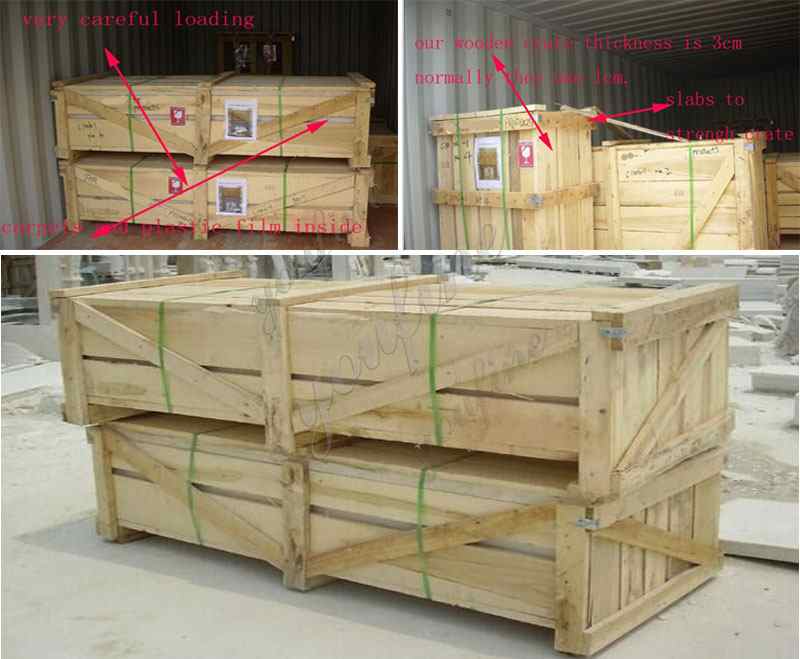 We also have many designs of stainless steel sculptures, so feel free to talk to us if you want to buy one.